http://www.lakeshorehumanesociety.org/http://www.lakeshorehumanesociety.org/Fredonia Animal Hospital is aware of the vast amount of information available on the internet. Our team has taken the time and evaluated the following sites. We trust the information the listed websites provide to you, our client, and member of our family.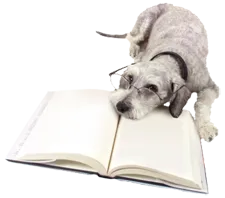 American Animal Hospital Association
http://www.healthypet.com/

American Board of Veterinary Practitioners
www.abvp.com

American College of Veterinary Internal Medicine
www.acvim.org

American Kennel Club
www.akc.org

American Veterinary Medical Association
www.avma.org

Association of American Veterinary Medical Colleges
www.aavmc.org
Agility Information
www.cleanrun.com

Center for Veterinary Medicine- U.S. Food and Drug Administration
www.fda.gov/cvm/
Northern Chautauqua Canine Rescue (NCCR)
http://www.caninerescue.org/wp/
Lakeshore Humane Society
http://www.lakeshorehumanesociety.org/
Companion Animal Parasite Council
http://www.petsandparasites.org/
FAH Staff Television Favorites!
National Geographic's Dog Whisperer with Cesar Millan:
http://channel.nationalgeographic.com/series/dog-whisperer
Animal Planet's Cats 101:
http://animal.discovery.com/tv/cats-101/
Animal Planet's Dogs 101:
http://animal.discovery.com/tv/dogs-101/
Animal Planet's It's Me or the Dog:
http://animal.discovery.com/tv/its-me-or-dog/
Grief Support
Rainbow Bridge
http://www.rainbowbridge.com/poem.htm
ASPCA
http://www.aspca.org/pet-care/pet-loss/
Cornell University Pet Loss Support Hotline
http://www.vet.cornell.edu/org/Petloss/Resources/